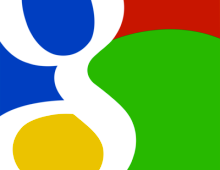 Google Poetics
The newest form of found poetry: 1) type a phrase into Google, 2) view the autocomplete suggestions, and 3) take a screenshot.
Search
What is Google Poetics?
As stated on GooglePoetics.com: "Google Poetics is born when Google autocomplete suggestions are viewed as poems."
What's especially cool is that these poems are a result of  the collective search tendencies of the human population.
Examples
Human Evolution

We Are All

Why Didn't You Stay, submitted by Deanna Day
(a longform Google Poem)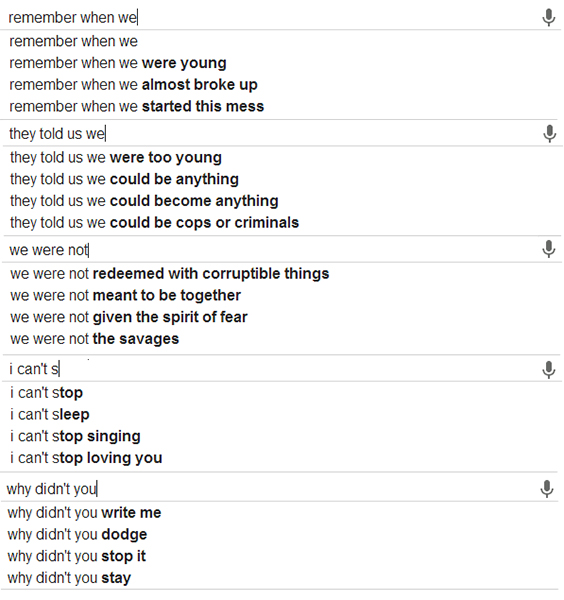 Why is Google Poetics Important?
Read